Basement remodeling ideas have never been so diverse. Basements, cellars, or garages are no longer those dark, gloomy, and dusty places. Today, more and more people use this space for different purposes. Thanks to their private structure, basements allow us to create and design a unique space either for personal or family use.
No matter what your budget is, here are some basement remodeling ideas to renovate and decorate your basement. Here, we will tell you the secrets to transforming this space into a place worth spending your time in.
Basement Renovations: Before Starting
When you decide to transform your basements into a practical, relaxing, or fun for the whole family, the first thing you need to do is damage control. Clean the entire place to remove moisture, dirt, dust, and any other thing that may be harmful to your health.
In general, basements, like attics, are favorite places to store everything that you do not want to throw away but do not want to use either. So, in the cleaning process, you will have to decide what stays and what does not.
The good thing about doing this kind of cleaning is that you can review the old furniture and introduce it to basement remodeling. After cleaning and removing unwanted items and extra boxes, it is now time to decide what type of application and decoration you want for this part of your house.
Let us help you by reviewing some trendy basement renovation ideas:
Basement Remodeling Ideas on a Budget
The first step is choosing the decoration style since this will allow you to define the colors, furniture, and decorative elements.
For basement remodeling, you can choose between a sports room, a relaxation space, an art studio, a projector room for the family, and so much more. Keep reading to find out more about these ideas.
Sports Room
What better place for a sports room than the basement where you can hang out with friends and have a good time? After all, no one can hear you! (Or see you).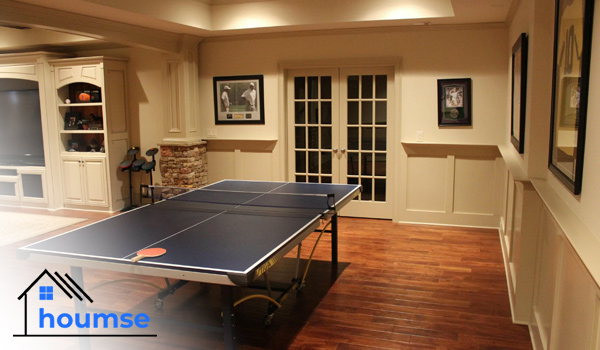 Paint the basement in your favorite team colors, perhaps the ceiling in one color and the walls and furniture in another. Use elements that coordinate with the decoration and add more details. Painting pennants on the walls (or buying and hanging them) and hanging framed pictures from sports magazines are some ideas to spice up your basement remodeling.
You can also hang small basketball goals to spend some time having fun with family or friends. A foosball table, a dart board, or even arcades are popular for basement renovations into a sports room. Whatever you decide to go with, do not forget to have an area, maybe a resting or sitting area, for a mini refrigerator to have a cold drink on hand. Also, you must place a television to watch the games!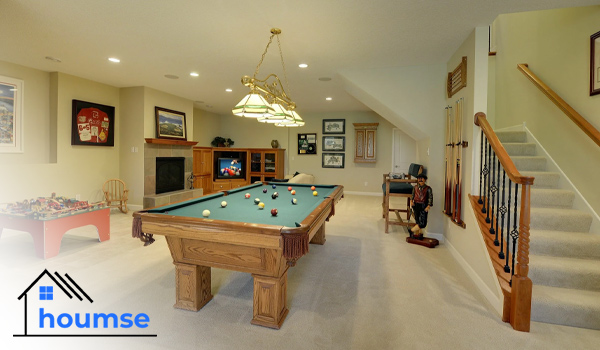 As for the furniture, we recommend ones in neutral colors. For such basement renovation ideas, black or dark brown leather furniture are excellent. However, if this furniture exceeds your budget, no worries, even making pallet furniture goes perfectly with the sports theme.
And finally, if you have enough budget for basement remodeling, a pool table is perfect for this remodel.
Craft Room
Next on our basement remodel ideas, we have craft rooms. The basement can be the perfect hiding place for a craftsman or artist who needs a space to create his/her works of art.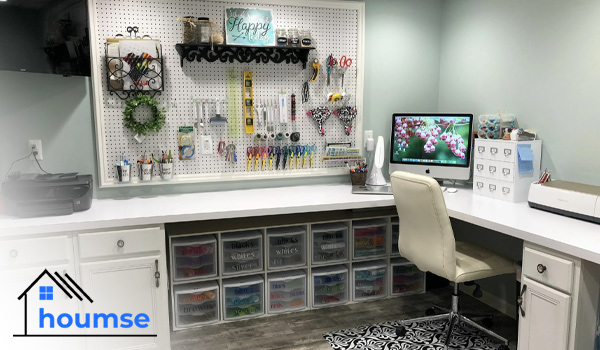 If ceramics is your forte, then you can have your own space to mold and bake. It is important that, if you are going to install an oven in the basement, hire a professional to avoid any inconvenience.
If you are a painter, you can set up your easel and have an area for the paints and other tools. Remember to place something (plastic or fabric) under it to protect the floor if you do not want it to be damaged. And if you like to embroider, there are many options for basement renovations to make it into a cozy place.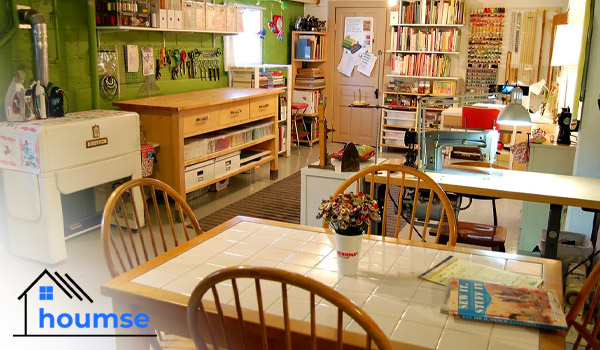 Regardless of your art and passion, it is important to provide a lot of light and incorporate neutral colors to avoid tiring the eyes. For such basement remodeling ideas, you need to make the space look elegant, but at the same time clean.
If you decide to make a craft room, we recommend not filling the space with furniture that you are not going to use. What you need is shelves for practical storage. You can dedicate a single wall to shelves so that the rest of the room is completely free for doing your magic.
Family Entertainment Room
The basement is a great place to make a family space. Yes, we have the living room, the dining room, and the kitchen to spend time with our family; but sometimes we need a space where we forget about responsibilities and spend quality time with our loved ones.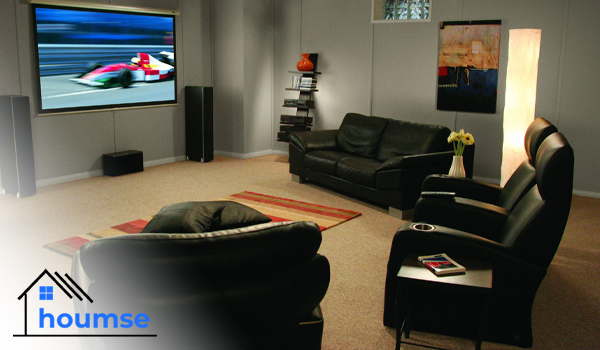 Now, this is truly one of the basement remodeling ideas on a budget and there is no need to invest a lot of money to make this possible. For example, you only need:
A couple of sofas, so that there are enough seats,
a television with a DVD player to watch movies, or that has an internet connection,
A shelf to store board games,
A coffee table for the whole family to gather and play.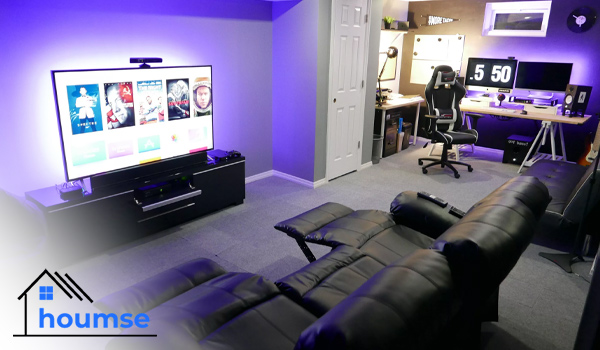 A mini fridge to store drinks would be nice too for this basement remodeling, so you do not have to go up to the kitchen to get them. As for the rest of the decoration, use neutral colors, it does not matter if they are light or dark.
Ideally, the whole family should feel comfortable with the decoration when basement renovations are done. Make it as minimalist as possible, but at the same time cozy. Put out a few cushions and blankets so everyone is comfortable when it is time to watch a movie.
As for the lighting, install a dimmer switch so you can set the intensity depending on the activity.
Basement Remodeling for Children
Are there little ones in your house? Why not turn your basement into a special space for them?
In basement renovation ideas for kids, it is always a good choice to design and decorate with one of their favorite themes. What is their favorite cartoon or anime? Who is their favorite character or hero? Do they dream about a specific job?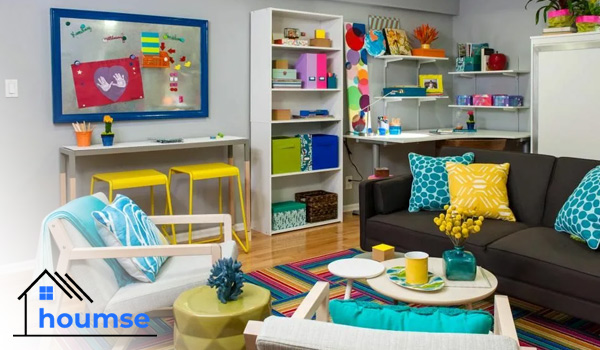 Answering these questions opens a world of basement remodel ideas for you. The simplest is probably picking the right color. A color that can match the rest of the decor. The furniture, toys, and games. images and other decorative elements will reveal themselves after these steps.
The same shelf that was mentioned earlier for the "Family Entertainment Room" can be useful for such basement remodel ideas for children. This way, they will always have something to entertain themselves with.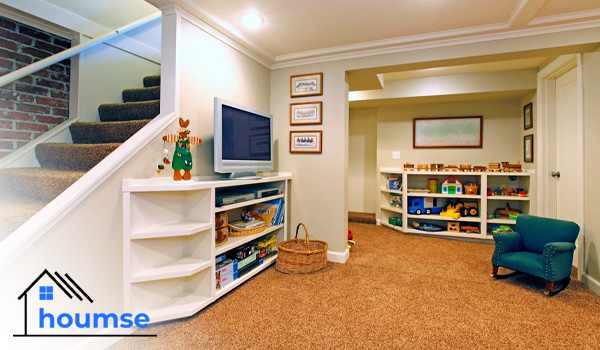 Remember that this space must be very well-lit. It has a good effect on their energy level. Also, children are often afraid of the dark, so avoid leaving any part dark.
A Private Oasis
basement renovations are a great opportunity to create an oasis for yourself as well. We are talking about your own space where you can completely disconnect, relax, and recharge.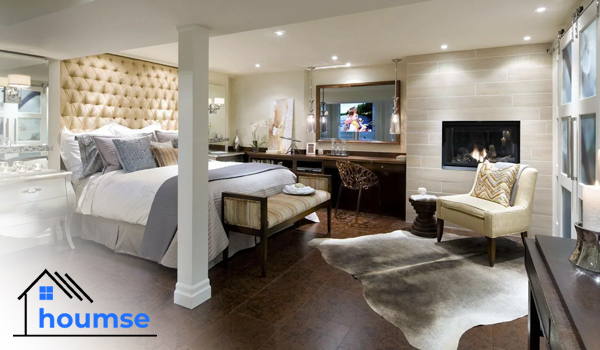 Paint the walls in light colors such as white or cream. You can also add some decorative patterns in gold, green, or dark brown to highlight the room.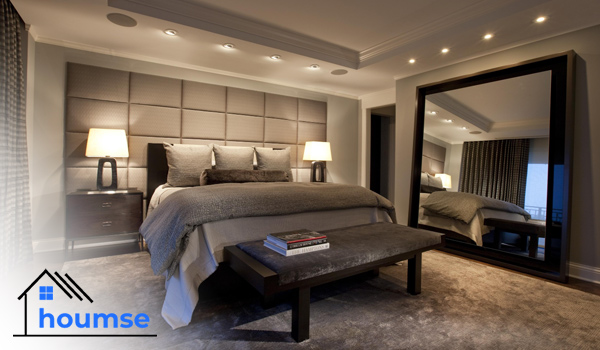 Good lighting is essential (as for all basement remodel ideas), but we recommend installing a dimmer switch here too. To make the place cozy, consider adding a rug and some aromatic or unscented candles as well.
An Extra Room
If you need an extra room, basement renovations can help you too. As the basement works perfectly as a room.
The first thing you should consider is who is going to use the room. Is it for your little one? Is it going to be a guest room? Or …? So, when designing and decorating, involve the person in the process or simply have their taste and needs in mind.
If it is going to be indeed a guest room, here are some basement remodeling ideas on a budget for that: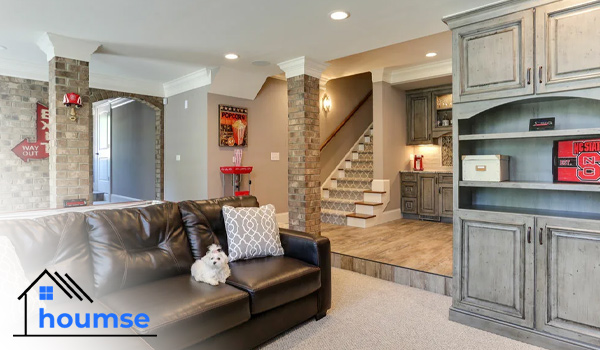 The Minimalist Room
Paint the walls white so that the rest of the decorative elements and furniture capture the attention. Good lighting is also required to make the room look bigger and cleaner.
Choose dark furniture, nightstands, dresser, bed, and shelves. For example, all can be black. And the rest of the decorative elements like blankets, cushions, vases, etc. that you want to include can be yellow, red, or other favorite colors.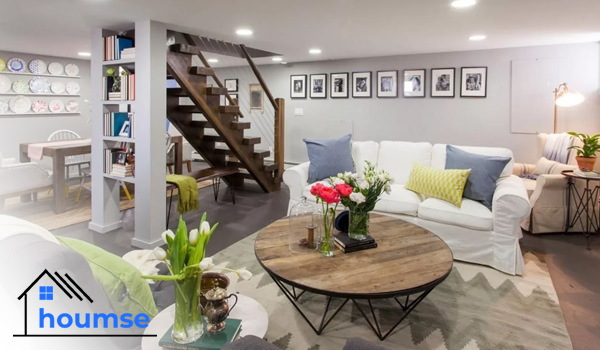 The Country Room
Another option, and the one that is most often used for basement renovations, is country decoration; this is because it may be the coziest style for guest rooms.
Light colors and pastels, maybe with many patterns, go great in these basement renovation ideas. As well as light cushions and furniture.
Basement Remodel Ideas with Bar
A home bar is an exclusive gathering place and a unique one. For this basement renovation idea, you can place your favorite wines on the top shelves and glasses on the bottom shelves. Behind the shelves, a mirror will help make the space appear larger. You may want to add a refrigerator to store all your favorite drinks too.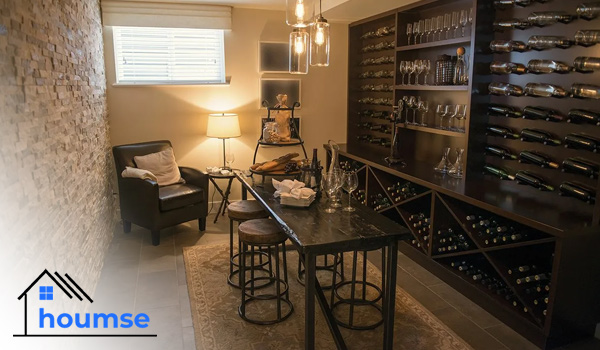 If you can modify the plumbing, a wet bar is a convenient way to help with cleanup. The is up to you, and whether you like an ultra-contemporary space with sleek lines for such basement renovations or a more traditional and decorated space.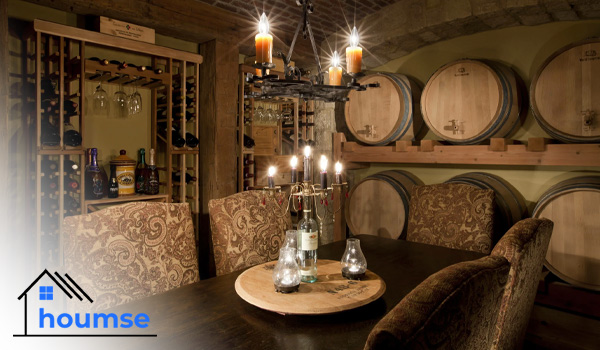 Your personal wine cellar can display your extensive collection and favorite wines and keep them in an ideal environment. Add a table and chairs for your guests to join you for wine tastings in a unique and fun space.
Home Office
Having an office away from other living areas can help you focus on the tasks that need to be done. This particular basement remodeling offers different options as well.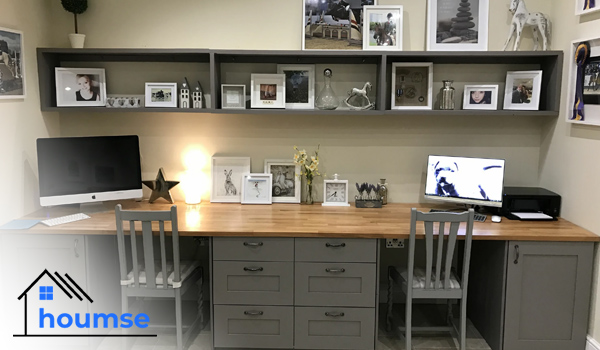 For example, you can keep the area private or design it in a way so you can invite clients or colleagues for meetings in your own conference room.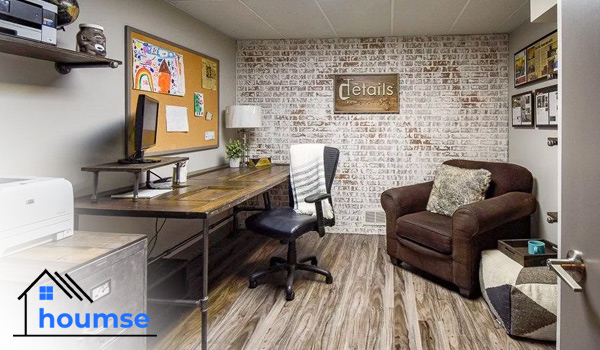 Nevertheless, be sure to add a coffee or tea maker and a mini fridge so that you do not have to leave the space while you work.
A Personal Studio
The are some basement remodeling ideas that let your creativity flow and put you in a good mood. This is one of them. In addition to the crafts room that we covered, you can also create a recording studio, art studio, yoga studio, or any other thing that you can imagine.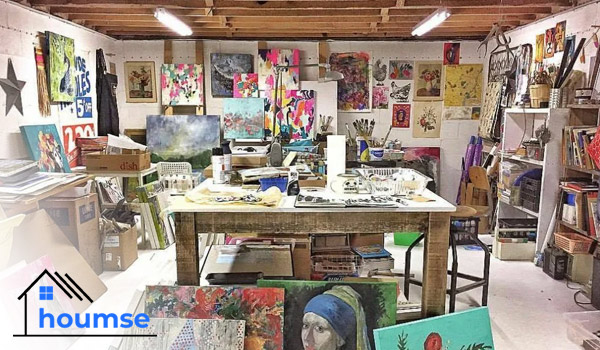 Surround yourself with what inspires your art or motivates your training. Use acoustical treatments on walls and ceilings to help block sound and promote concentration.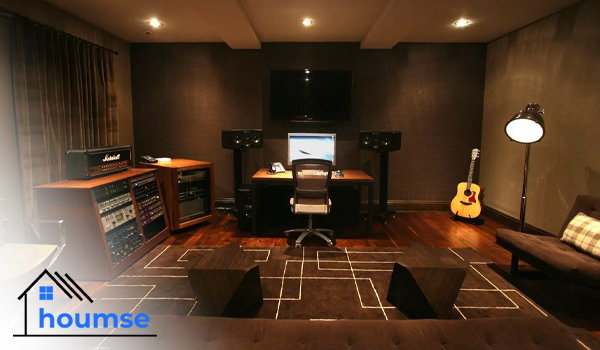 And if you are a DIYer, you can have your workshop. Organize your tools and materials in cabinets and shelves. Leave an open space or set up a large table for projects.
Home Gym
When going to the gym is too time-consuming and inconvenient, imagine how great it would be to work out at home.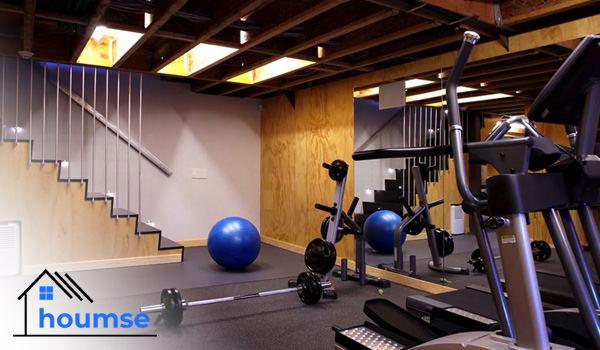 Among basement remodeling ideas, home gyms are super popular for the said reason. When the gym is downstairs, you do not have to worry about expensive gym memberships or driving.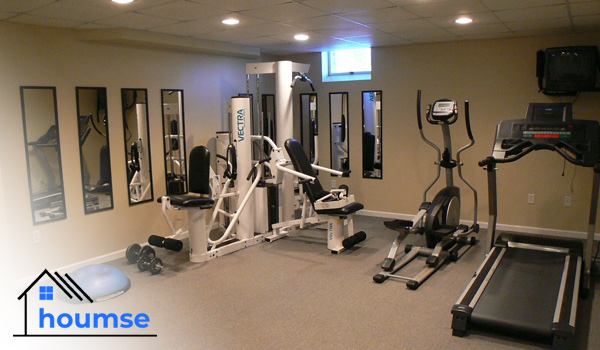 A basement provides plenty of space for large equipment, free weights, benches, and more. You may even have an area for cardio training.
Laundry Room
This may be an all-time favorite among basement remodel ideas. You can make the most of your basement space by creating a dedicated laundry room too. Place the washing machine and the dryer on pedestals to prevent back pain from bending over to load and unload laundry.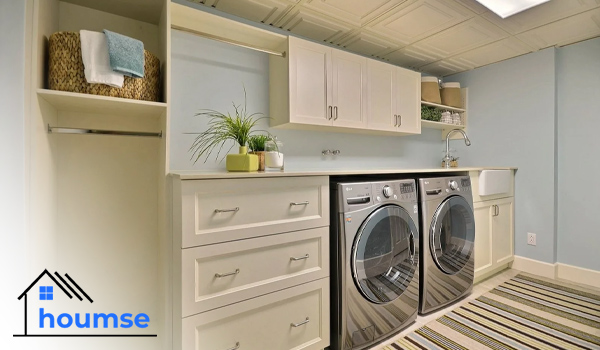 Do not forget to add cabinets and shelves for detergent, fabric softener, dryer sheets, and a waste basket. You can even store cleaning supplies in this room to keep them out of sight.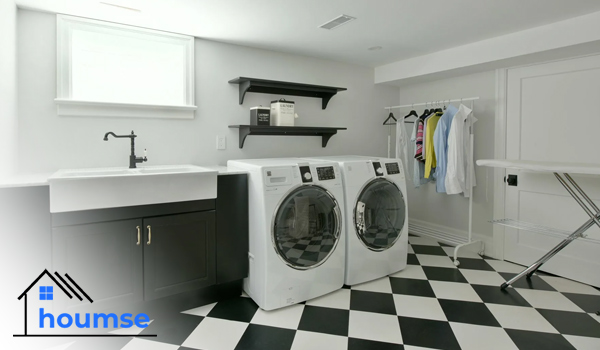 With a large laundry room, you can have room to iron, air dry delicates, and use a table or counter for folding.
Basement Apartment
For relatives who visit occasionally or a new roommate, having a basement apartment allows everyone at home to have their own space. This way, the guest(s) will enjoy spending time with you while maintaining independence and privacy.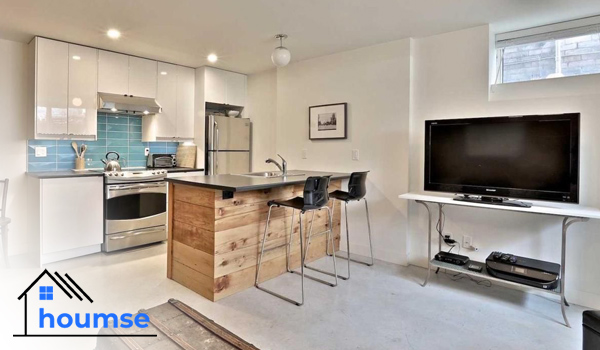 Such basement remodel ideas start with creating a bathroom and a small kitchen. Then you need to include an area for eating, lounging, and sleeping. You can even rent this space. Do some research and find out if there is an opportunity to earn or save money.
Collector's Museum
This basement remodeling idea is for those collectors who collect more than they can handle. If you are one of these people and want to display your collection of sports memorabilia, fine art, or antiques, consider organizing your treasures in a museum-like living space in the basement. Adding chairs, nameplates, or decorative boxes is optional as well.
What Are Your Favorite Basement Remodel Ideas?
Do not be afraid to go off the beaten path. Every home and every family has different needs and basement renovation ideas. This should be "your" perfect space. Combine ideas and use them as a multi-purpose room.
Whatever you decide, bringing a basement to life can help you fall in love with your home all over again. And let us know what you did with the space in the comments.