Bedroom makeover doesn't receive all the credit that it deserves. The bedroom is not usually our priority when decorating. Generally, for budget reasons (both time and money), we tend to give more attention to the spaces that are more visible to visitors. Or when we have the most interaction with, like the bathroom.
But this is bedroom makeover that we're talking about; creating a safe haven for ourselves to do whatever we fancy. So, if you think it's finally time for your resting place to be the protagonist, but you don't want to spend a lot of money, you will love these bedroom makeover ideas on a budget. Of course, there will be some not-so-low-cost ideas too (to tempt you maybe).
Bedroom Makeover Ideas
All of the following ideas will allow you to have a completely new space with new features that also help you sleep better. Ready? Let's review some room makeover ideas.
Upgrade the Flooring, a Plethora of Options
It is amazing how a room can change simply by installing new flooring. Today we have numerous options that adapt to any taste, decorative style, and budget. Wooden floors, ceramic tiles, etc. the options are truly endless. Another good thing is that you can upgrade the floor almost in the blink of an eye.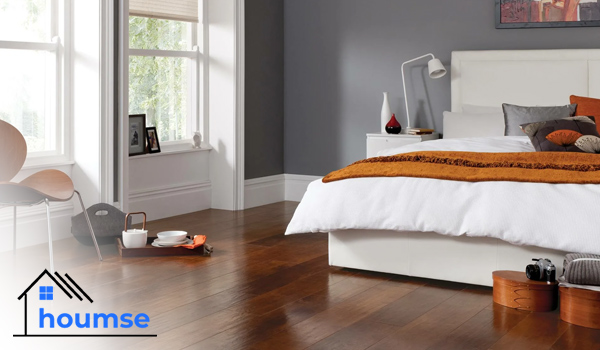 With laminate or vinyl floors, you'll achieve a striking effect while requiring little investment and minimum effort. As they are economical options for bedroom makeovers and super easy to install.
laminate flooring is usually installed using a convenient click system, and vinyl flooring have adhesives that are easy to apply on any surface. You can cut them into pieces with the size you need.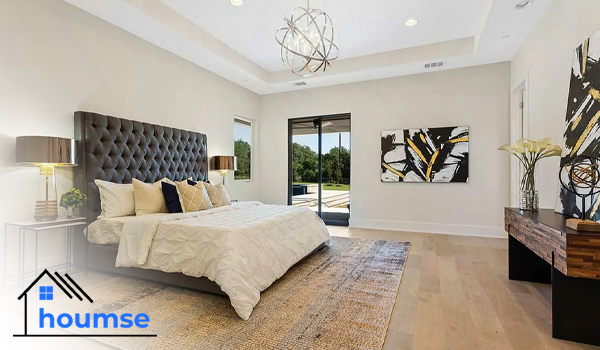 Among room makeover ideas revolving around the flooring, there is a growing trend that you may want to know about: hydraulic mosaics. They offer retro and modern vibes to the room at the same time. Wood painted with geometric patterns is also causing a sensation.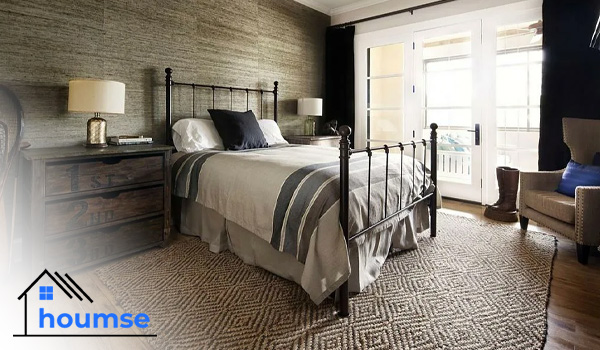 Quick Flooring Guide
Carpet: They give you a warm and soft feeling when getting out of bed. Mix colors and patterns based on the shades you chose for the walls.
Area Rug: If you don't want to change the entire floor, use area rugs. They come in infinite colors, sizes, materials, and textures. They go well with laminate or wood floors.
Laminate: They look like wood, but they are much cheaper and easier to maintain. The problem is that they are more susceptible to scratches and damage by liquids.
Wooden Floors: they are classic as they bring warmth to the space. They are excellent for master bedrooms, complemented with rugs that make them more welcoming.
Ceramic floors: they are ideal for wet areas; amazing for complementing carpets.
Include a Personal Piece or Element
Bedroom makeover ideas have never been so diverse. However, there are some ideas that allow you to add a personal touch. This is one of them.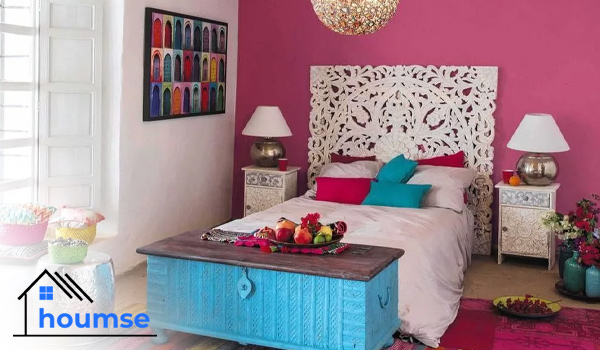 All you need to do is choose a "whim" element to introduce to the decor. Think about an item that has accompanied you throughout the years. And take your time to decide what that special piece is.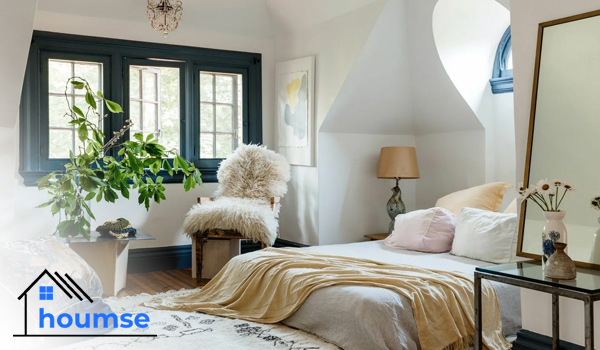 For example, an upholstered armchair placed in a strategic place in the room, perhaps near the window for your reading time, can instantly transform your bedroom. Add throws and cushions, and the result will be impeccable.
Wallpapers for Instant Bedroom Makeover
Another economical option with an instant capture-the-eye result is installing wallpaper. They also offer a wide variety of prices, patterns, and colors to choose from. All making it a key element for bedroom makeover without getting involved in expensive work.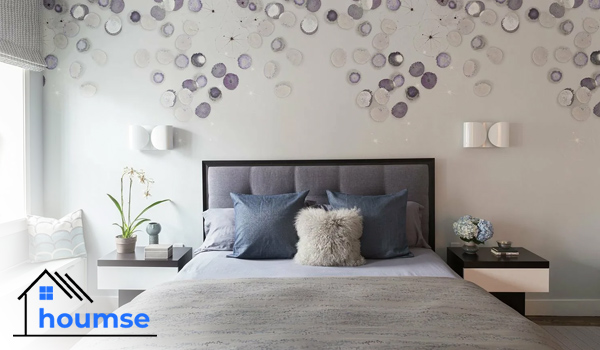 Depending on the style you want to give to the room, you can choose between the classic floral prints, among which there are the recommended liberty-style flowers on a white background, or the geometric prints, very trendy to achieve a Nordic-inspired space.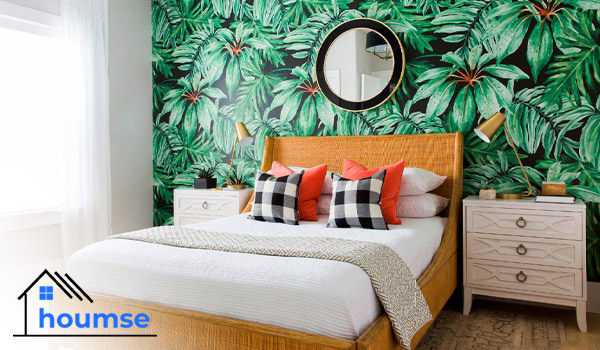 Those that imitate different textures are also attracting many people. In addition to wallpapers, vinyl, photomurals, and even wall decals create new room makeover ideas and inspirations.
Furniture Makeover for a New Life
Thanks to special paints for furniture, especially 'chalk paint' that gives them a subtly aged appearance, you can give a new life to the furniture in your bedroom without paying much or hiring a professional.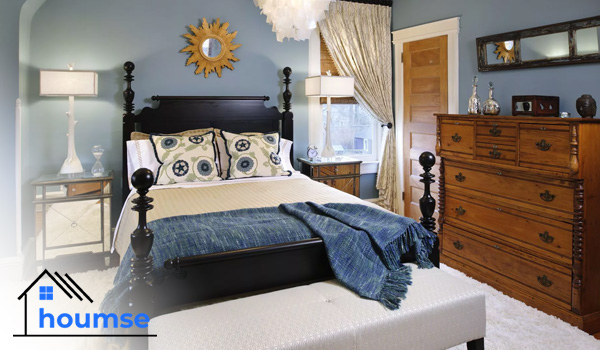 The 'Do it Yourself' (DIY) guides have been with us for a while now and can help you through bedroom makeover as well. Wear comfortable clothes, pick your favorite paint, take a brush and now you're ready to prepare the furniture from the new bedroom without leaving the house.
As mentioned, chalk paint gives your furniture a certain vintage look and a worn effect. This paint works wonders for those old pieces that long have been stored in the attic. You can apply chalk paint to almost any surface without having to treat it first, except for previously painted or varnished furniture. In these cases, it is advisable to sand and treat before getting down to work.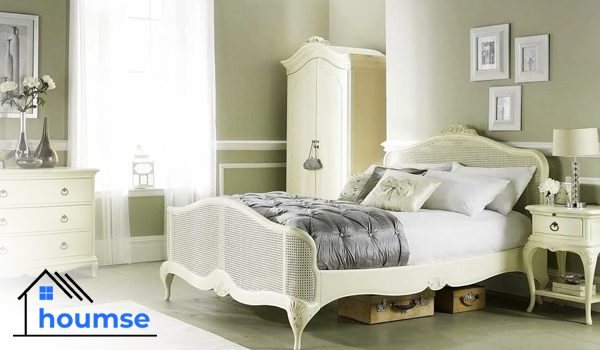 Some room makeover ideas suggest painting the furniture in two colors or different shades of a color (mostly for pieces like drawers). You can also consider calligraphy and drawings with a chalk marker.
A Modular Room to Create Different Spaces
The modules created from sheets of wood remind us of Japanese decorative styles, in which we find signature sliding doors separating the space within the same room. This way, one can expand the uses of a bedroom.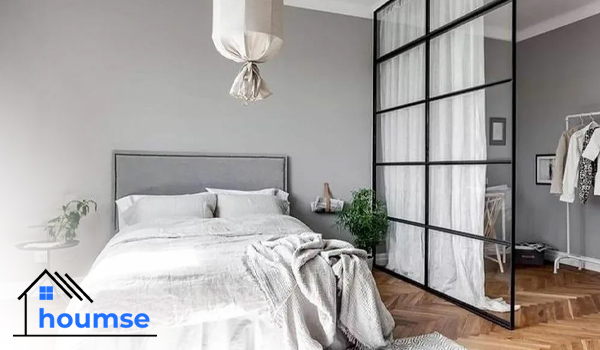 If your bedroom is large, this may be one of the good bedroom makeover ideas to create a new space away from the rest area, like a small office.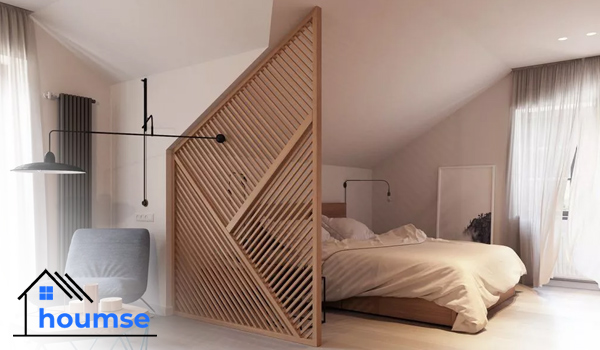 This modular effect can also be achieved through glass sheets, allowing more light to follow and adding to the spaciousness.
Explore Headboard Possibilities
If you're an experienced DIYer, you may want to make your own headboard. With plasterboard, for example, you can create an exclusive headboard with a little imagination and investment.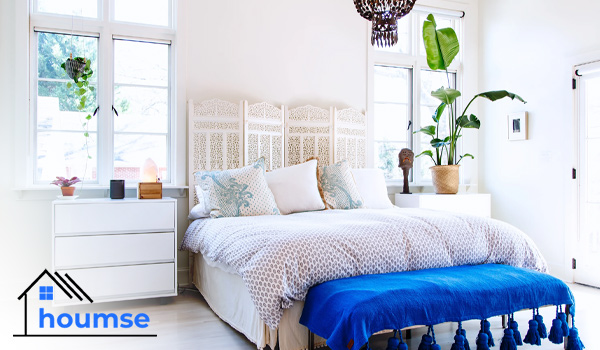 You can even integrate tables into the headboard with measurements that best suit the box spring and mattress. This idea is perfect for beds of special sizes for which it's difficult finding a suitable headboard and bedside tables to our liking.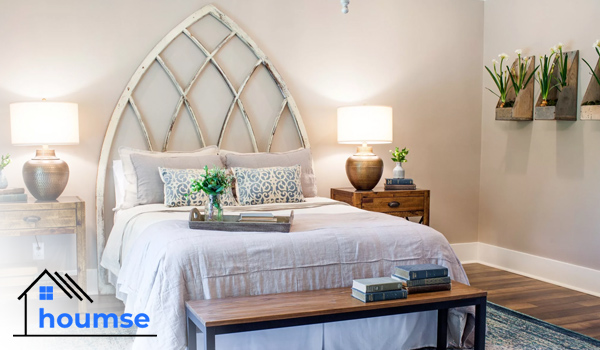 For such room makeover ideas, you can paint and decorate the plasterboard structure as you wish. Paint, wallpaper, vinyl, texture sheets, etc. All ideas are welcome.
21st Century Retro Room Makeover Ideas
Even if you have a new or recently built home, you can enjoy relaxing in a retro space with the warmth that characterizes vintage spaces. Thanks to incorporating wood and textile decoration in neutral, suave colors.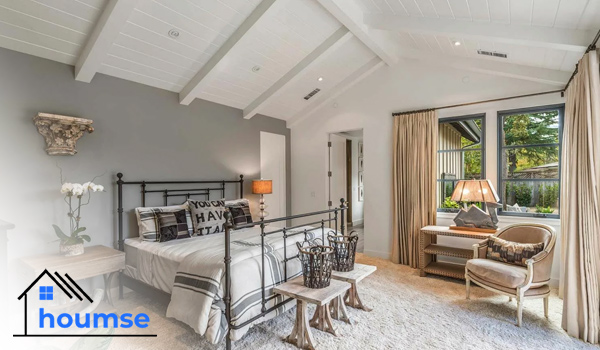 If you adore exposed wooden beams but don't have them in the apartment, go for wooden decorative beams. The result can be spectacular if you choose a quality product, and the placement is correct.
You can complete the retro decoration of with a laminate floor (imitating aged wood) or hydraulic mosaic, vintage-style mirrors in copper tones, wallpaper with floral motifs, and beige background. Welcome to your 21st-century retro bedroom!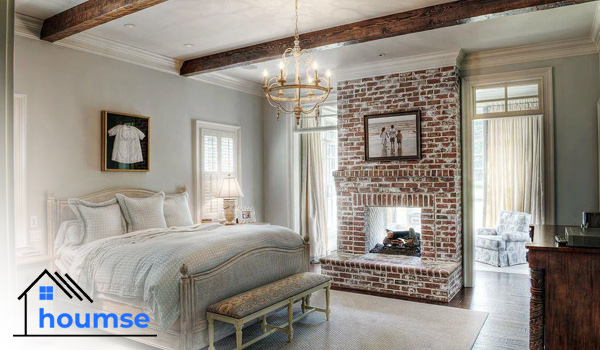 Complement these bedroom makeover ideas with textiles (cushions, blankets, quilts, and duvet covers) in light sand, pink, or pale green to achieve the effect you're looking for.
Enhance Lighting to Transform the Room
For bedroom makeovers, we often focus on changing the walls, flooring, or furniture. Making us forget about the great power that the lighting has for changing the bedroom. Redistributing light points in the space and moving from white light to warm light will completely renew the room.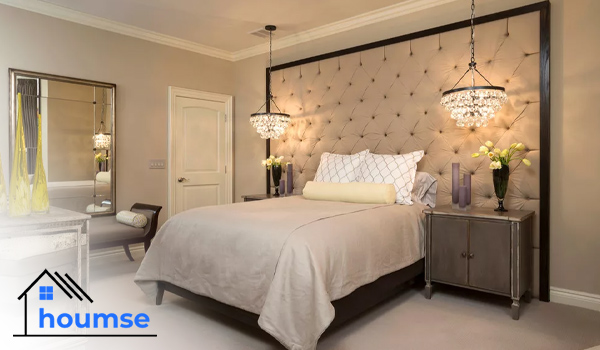 If you don't want to change the wiring, consider using floor lamps, wall sconces, or table lamps. All are located at strategic points so that they are functional and, at the same time, contribute to creating a relaxing spot. Let harmony reign.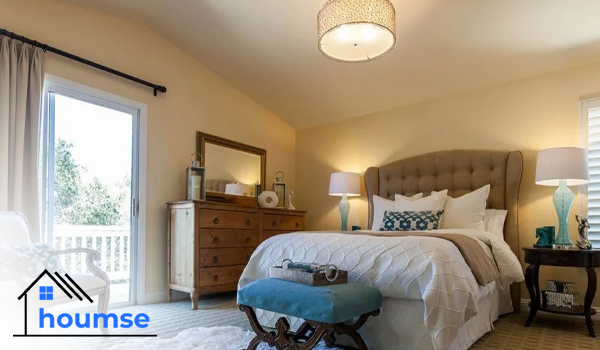 Some room makeover ideas suggest installing wall sconces at a low or medium height to bring some depth and highlight the areas where you like the most in the bedroom.
Total White for Summer Vibes
White decors never go out of style, whether it's the bedroom, the kitchen, the bathroom, etc. In addition, they provide a base to try chromatic ranges in textile decoration that you can change whenever you feel like it. This way, you'll have a versatile bedroom.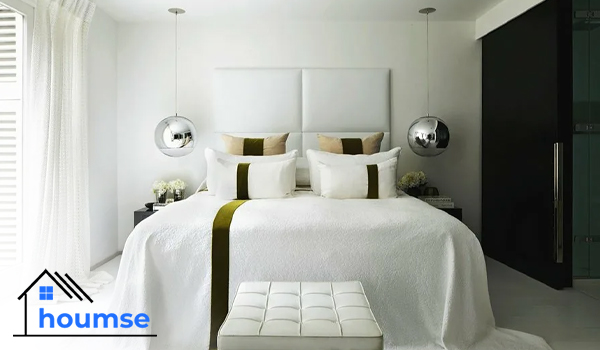 Total looks in white as a base for a bedroom makeover blend very well with the textile decoration with geometric motifs in citrus colors or shades of blue. For an amazing result, you may want to go with a headboard with an aged wood look in light natural birch tones and a hydraulic mosaic floor.
Renovate the Walls
This is another one of the bedroom makeovers on a budget for large and small rooms. Sure, painting and wallpapers are valid options. But there are more exciting approaches as well, especially if don't want to remove the previous material.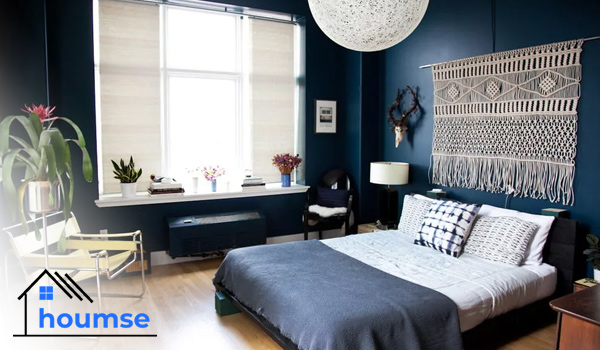 For example, you can cover one or more walls with decorative polyurethane panels that imitate exposed brick, stone, wood, etc.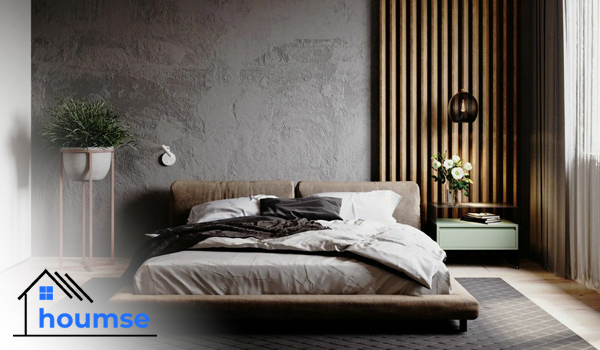 To combine the previous idea (white decor) with decorative panels, we suggest covering the wall where you place the bed with panels that imitate exposed bricks and then painting it white. The result is spectacular, and you will bring lots of light to the room.
Room Makeover Ideas with Plants and Mirrors
Using more plants and mirrors when renovating the bedroom is another trendy yet inexpensive way for the perfect makeover.
Looking to visually enlarge the bedroom? Mirrors are the ultimate go-to. On the closet door, on facing walls, behind the door or bed, or in decorative shapes wherever you like.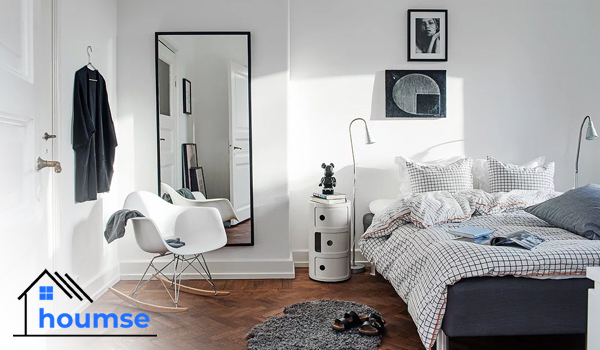 Another option that looks great is a standing mirror near the bed. As for indoor plants, they bring nature's freshness to the environment.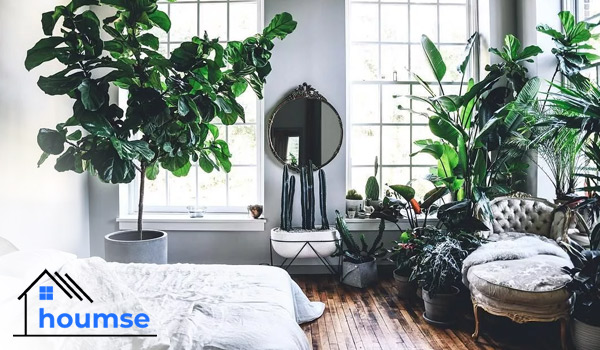 Hopefully, these low-cost room makeover ideas and DIY tricks can help you renovate that special space in your home without any headaches. In the comments, share with us and other and other readers your favorite inspirations.